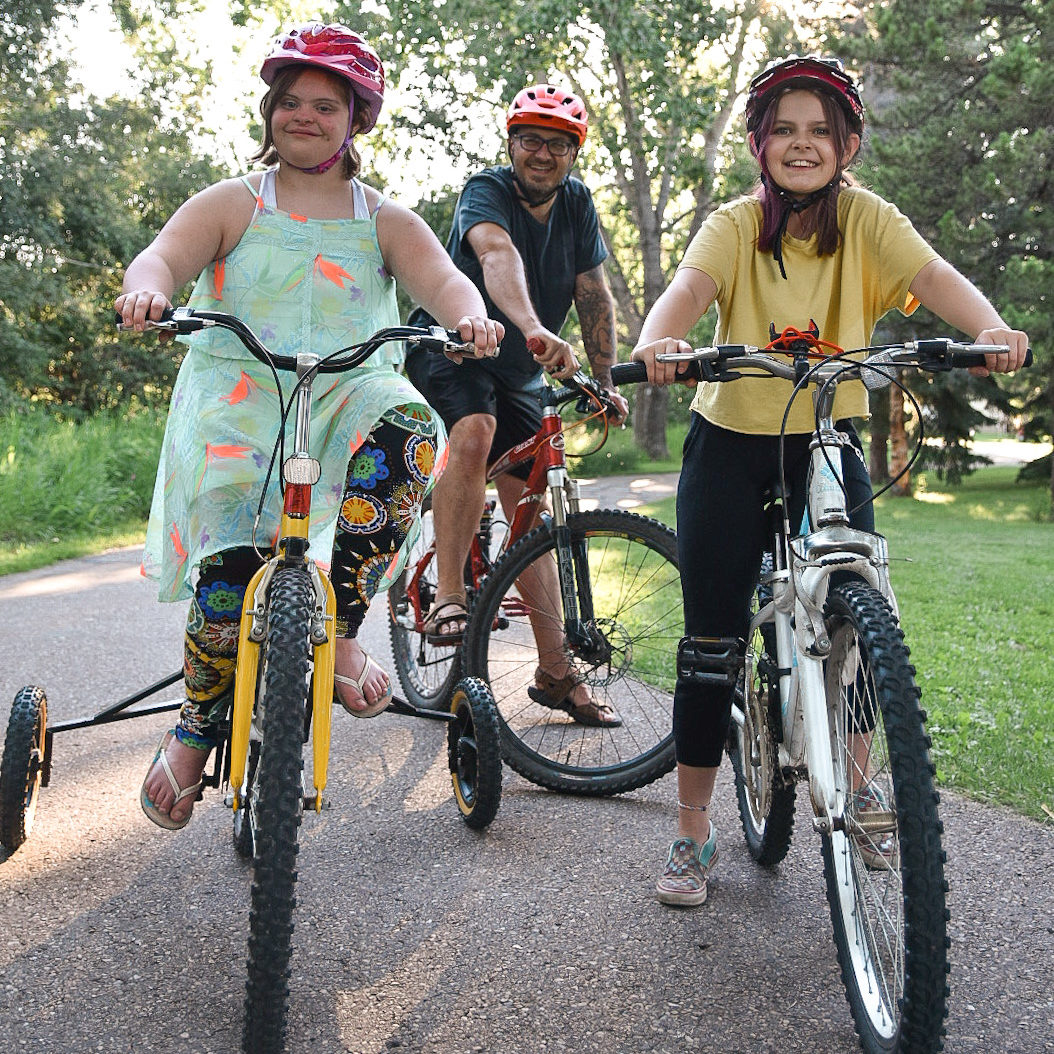 August 1 – September 9, 2022
#YCR2Anywhere
Connect with the YCR2 community through community rides during the month of August.
There are two ways that you can join in:
Ride on the Parent Tested Trail (which will be on our Facebook page and sent through email)
Ride in your neighbourhood!
By participating in our community rides, you could win prizes through challenges!
To register for the community rides, click here!
The theme for this year is The Gruffalo. See below for the scavenger hunt poem!
This year's Parent Tested Trails and scheduled rides include:
Week 1 (August 1-6): In your own community
Week 2 (August 10, 6-8pm): River Valley Road – focus: handcycles
Week 3 (Aug 14-20): In your own community
Week 4 (August 25, 11-12pm): Whitemud Equine Park- focus: all riders
Week 5 (August 28, 2-3pm): Sherwood Park (Glen Allan Recreation Complex)- focus: longer distance riders
Dates and times may change due to weather. Check our events calendar or Facebook for updates.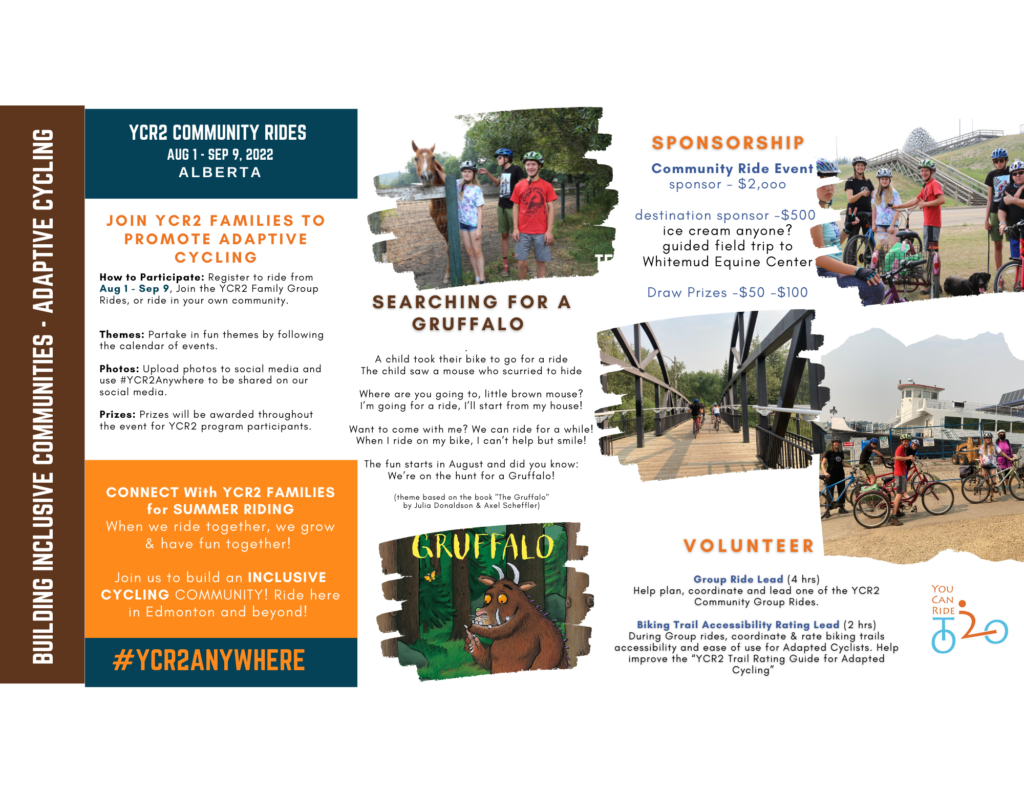 Scavenger Hunt Bingo Poems – Click here for a printable version