The Rotary Ride is organized by the Rotary Club of Spruce Grove. Details to follow once they become available for this year. The information below is for 2022.
Get Ready for the 3rd annual Rotary Ride for You Can Ride 2 on June 17, 2023!
For the last two years, the Rotary Club of Spruce Grove has led motorcycles across Parkland County, with a final stop at the Edmonton Goodwill Impact Centre, all in support of YCR2. Check out the previous years activities on the Spruce Grove Rotary Ride for You Can Ride 2 website for this exciting event.

Want to join the motorcycle ride? Your $100 registration fee gets you an $80 tax receipt for a charitable donation to the You Can Ride 2 program and a chance to win cash in the poker run. Riders can raise pledges that go directly to the cause, too! Visit the Spruce Grove Rotary Club to register, or send riders the poster at the bottom of the page.
We need Volunteers. Sign-up for these roles!
Poster Delivery & Pick Up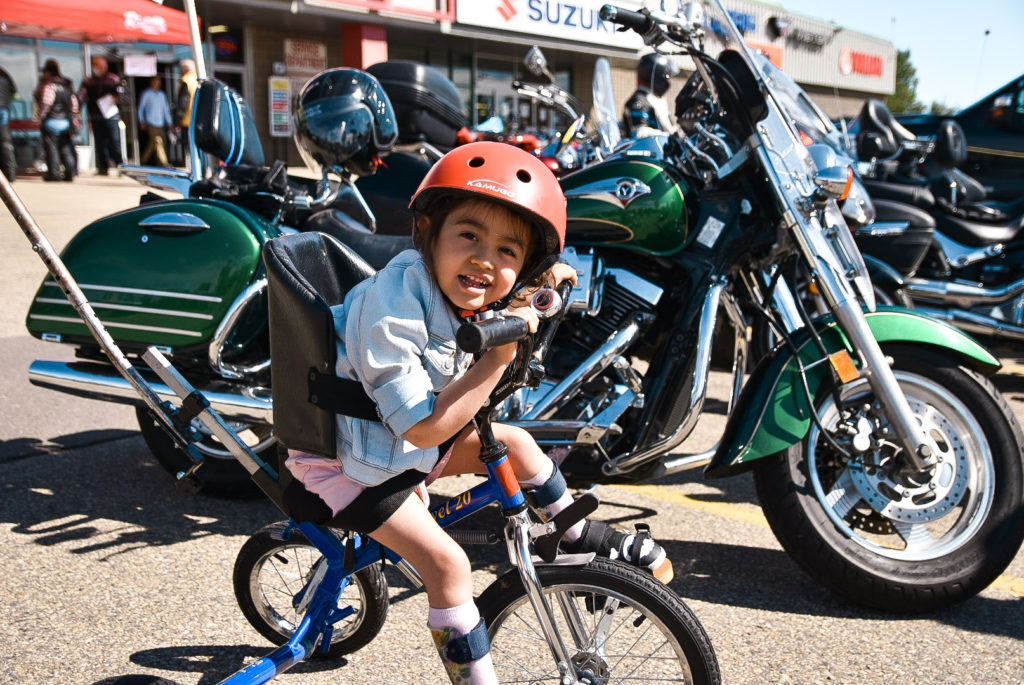 For more information, contact: info@youcanride2.ca