Our Story: A short telling of You Can Ride 2's beginnings and history
Vision
ALL children will be able to experience the joy and freedom of riding a bike.
---
Mission
Inclusion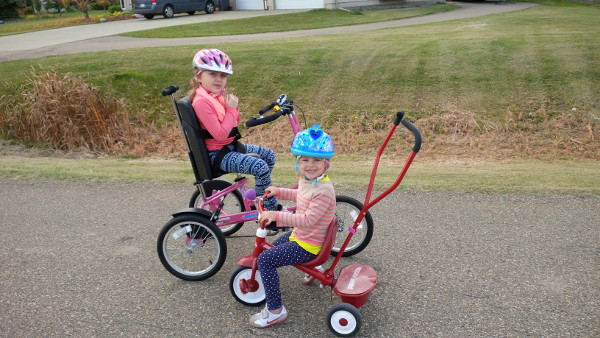 To allow families to "Borrow a Bike" thus enabling children to participate in cycling with their friends and family.
To modify equipment so that all children will be able to experience the joy of riding a bike.
To share ideas and parent feedback on various styles of bikes to promote adaptive cycling across the country.
Education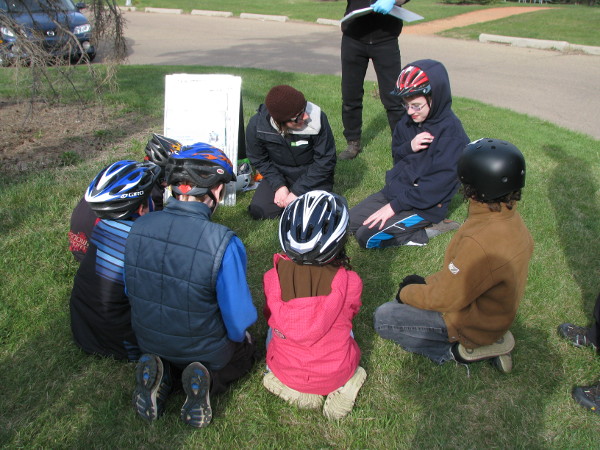 To offer "Learn to Ride" courses to help children with special needs master the skills required to ride a two-wheeled bicycle.
To offer "Train the trainer" workshops  to share the tools and resources developed in our course so that other professionals might offer the program in their own communities.
Development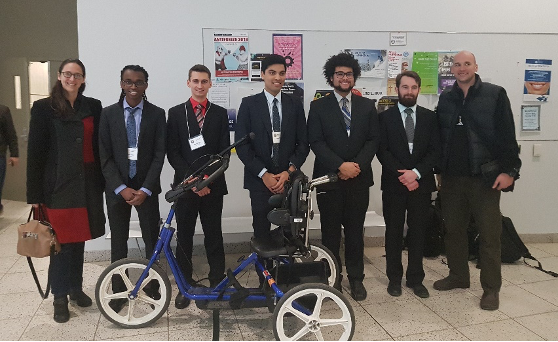 To develop resources so that information can be shared with those interested in supporting children with this important skill
To team with the University of Alberta (Engineering, Industrial Design, Rehabilitation Medicine) to develop advances in adaptive cycling.
Research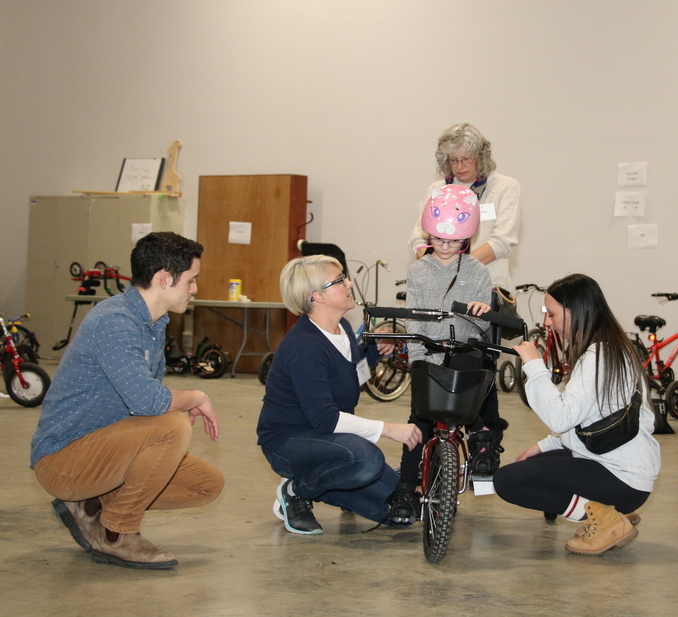 To work towards determining best practices in cycling education for children with special needs.
To teach youth with cognitive disabilities how to ride a two-wheeled bicycle.
---
Achievements
Since we started in 2003, You Can Ride 2 has come a long way in achieving our goals- thanks mainly to our amazing volunteers, families, sponsors and partners.
Bikes Loaned out
2020: 151 children supported**
2019: 115 children supported*
2018: 138 children supported*
2017: 156 children supported
2016: 122 children supported
2015: 105 children supported
2014: 84 children supported
2013: 46 Children supported
*an increase in costs with no corresponding increase in sponsorships forced us to first cut staff time (2018) and then to increase parent fees (2019) to keep the program running.
** In 2020, we continued to distribute bikes during the COVID-19 pandemic, with strict infection control and social distance measures in place. Despite these challenges, we exceeded our predicted 140-150 bikes loaned out.
Program Awards and Grants
2020: GoodLife Kids Foundation grant – supporting family participation
2019: Canada Post community foundation grant- supporting low income families
2018: Edmonton Community Foundation grant- workshop space creation
2015: Communities Choose Well Award- Most Significant Change
2014: Venture: Alberta's top 25 most innovative organizations
2011: Premier's Council on the Status of Persons with Disabilities- Award of Excellence in Public Awareness