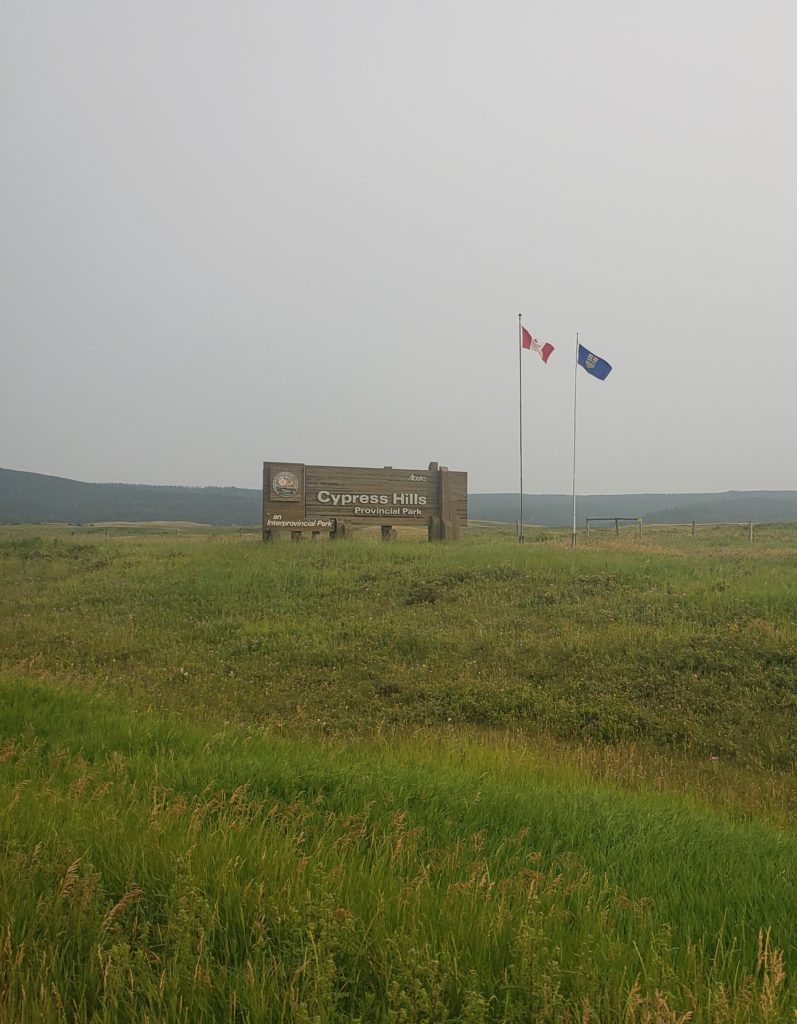 Isaac and Jacob rolled through Cypress Hills, Alberta before heading on to Swift Current, Saskatchewan. Unfortunately (and somewhat ironically), as they rode into Regina, Kent Windsor, their physiotherapist contact at Wascana Rehabilitation Centre, was on a cycling trip in no other than Cypress Hills! Kent has been coordinating an adaptive cycling loan pool at Wascana for the past 15 years and we were looking forward to hearing about this program. Stay tuned for Kent's write up!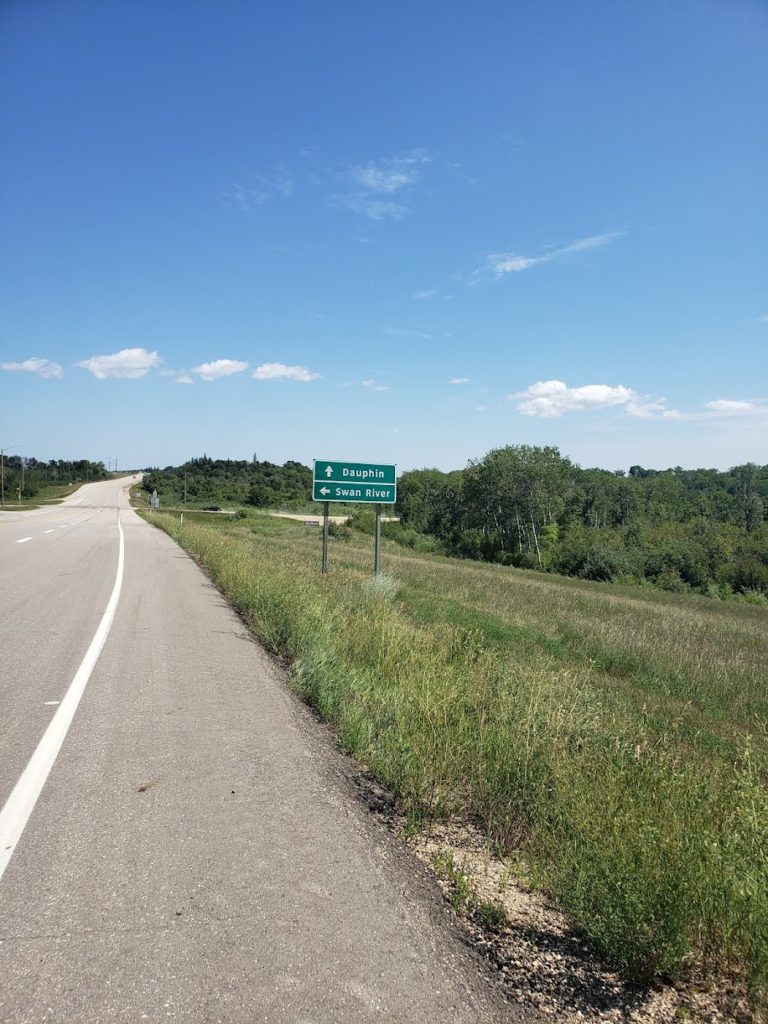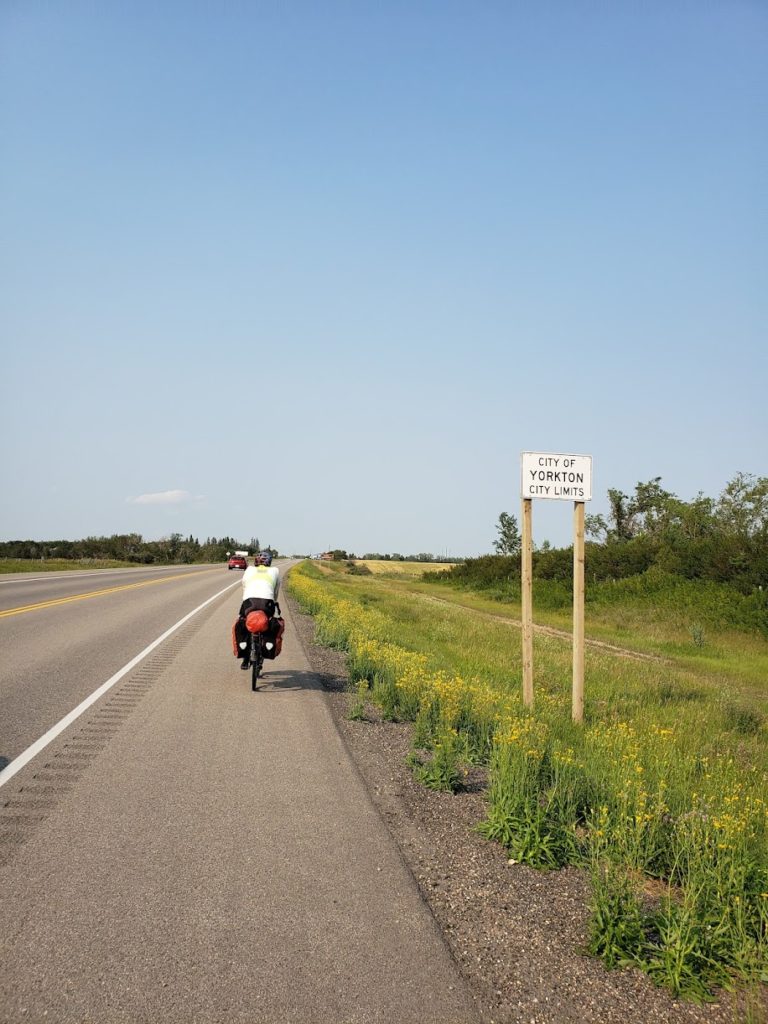 From Regina, Isaac and Jacob headed to Yorkton, Saskatchewan and on to Dauphin, Manitoba. The second Manitoba stop was beautiful Riding Mountain National Park. This was the start of a bit of a rest for Isaac and Jacob in Winnipeg, Manitoba where they stopped to visit family for a few days. During their time there, they were able to tour 2 other programs that support and promote adaptive cycling. The first was the Freedom Concepts manufacturing center.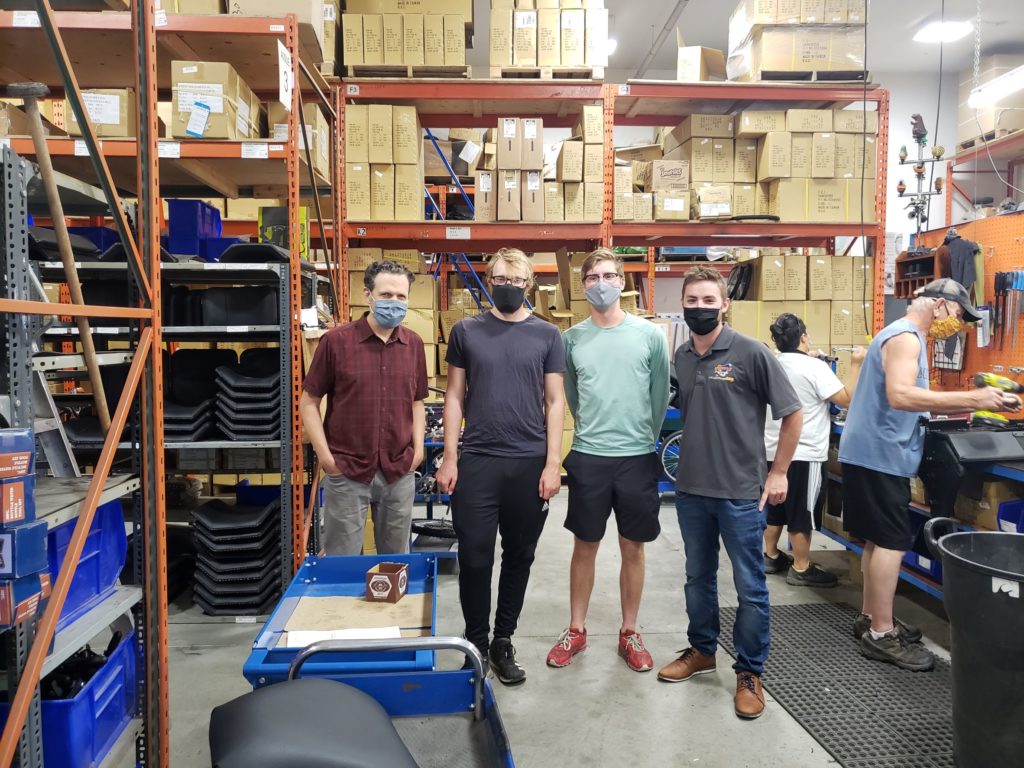 Having both just finished a university degree in engineering, they were excited to meet with the lead engineer and ask questions about the design and manufacturing process. Here is some of what they learned:
What is the design process? How much is designed from scratch vs. using designs which can carry over?

90% of the time, the design team uses previous design templates vs. 10% for the very custom designs for clients.
Customization can take up a lot of engineering time, but they try to use standard parts as much as possible for easy replacement (e.g., creates custom designs for seats depending on hip size.)
Price ranges from around $3,000 for a pre-designed bike (made w/templates) to $7,000 (or more if power is added). Customization is possible with any style of bike but does cost more.
They have also partnered with a variety of organizations for custom paint jobs including: Adidas, sports teams, and financial corporations. They can customize based on sponsorships as well.

Which components are purchased versus manufactured in house?

Standard bike components are purchased from Taiwan.
Freedom Concepts manufactures their own straps, foot holsters, and other accessibility accessories. They do collaborate on painting, powder coating, ABS plastic for foot moldings.
Freedom Concepts also designs and manufactures the steel and aluminum bike frames.

How does customization work?

Physios take measurements of kids and interview the families to see what they want/need
Physios then contact the Freedom Concepts engineering team with information to design the bikes
The Freedom Concepts engineers work with local bike shops to look after small "fit & finish" components after the bike is shipped.

Who has access to Freedom Concepts bikes?

FC has clients all around the world including Europe, Asia & North America but top clients are in the US and Canada. Can ship anywhere in North America.
Disclosure: You Can Ride 2 is an authorized distributor of Freedom Concepts.
Isaac and Jacob noted that the Freedom Concepts team is super flexible with their custom work-arounds and are willing to go out of their way to get bikes that fit kids perfectly.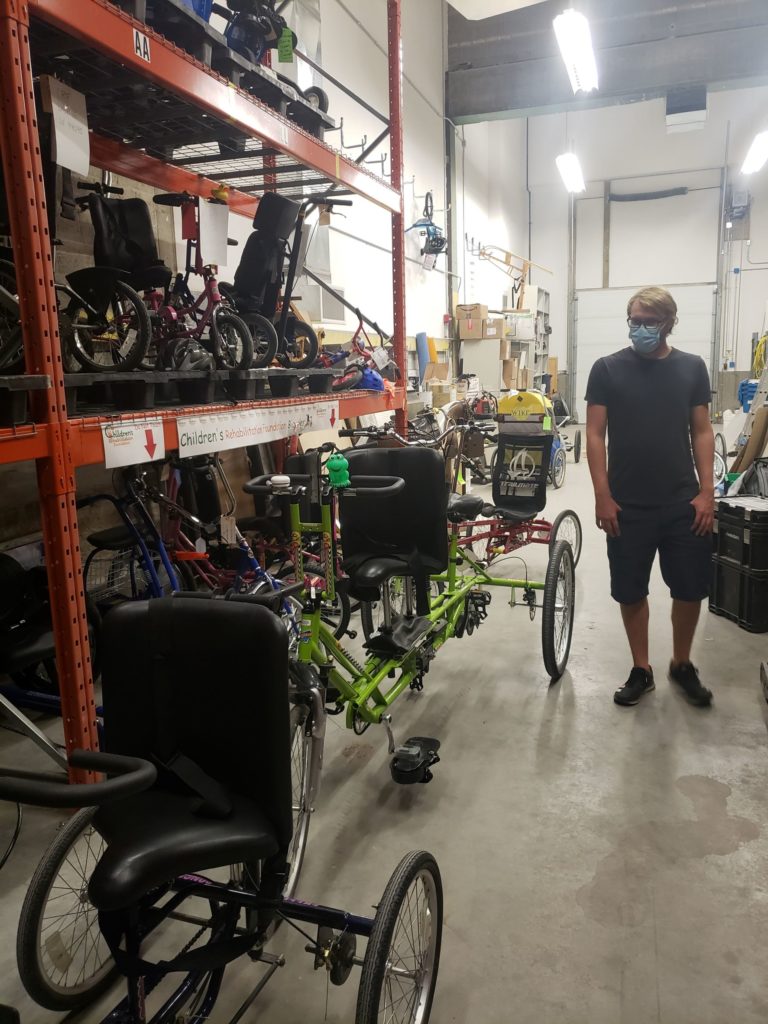 Their second tour was with of the LIFE program at the Rehabilitation Centre for Children (RCC) in Winnipeg. This is a therapeutic recreation and equipment loan program (including bikes) for children and youth with disabilities. The LIFE program and bikes for short-term loan are funded by the Children's Rehabilitation Foundation (CRF). You can see some of the CRF funded bikes in the above photo. Families can borrow bikes for three weeks at a time. Bikes are recommended by a therapist based at RCC or the child's school. Once an appropriate bike has been determined for a child, the therapist can apply to the CRF to purchase a custom built bike for the child to use on a long term basis. Additionally, the Foundation funds a bike clinic which enables RCC clients to have commercially bought bikes modified for their use.
On their tour, Isaac and Jacob got to see their staging room where bikes that RCC had completed were being held, and were able to meet with some of the engineers and therapists that make this program possible. Much of the work done at RCC takes existing bikes and further modifies or customizes them to meet the needs of each child. As this is what You Can Ride 2 strives to do, it was truly inspiring to be able to see such an established workspace in action.
Some of the equipment that they have include a CNC milling machine, a 3D scanner and printer, a bending machine, and a welder. They are also able to upholster and paint on site. Team consists of 3 technicians (welder, painter, upholstery), quite a few electrical and mechanical engineers (who work on brackets, electric bike projects, etc.) and therapists.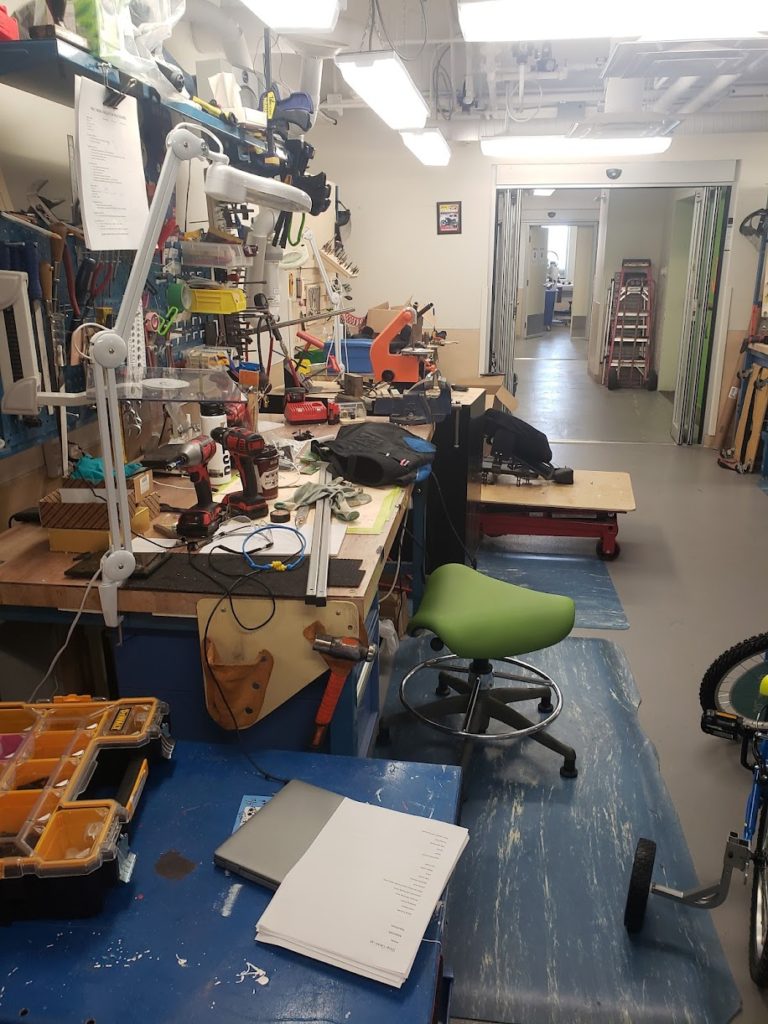 Here is some of what they learned:
What is the design process?

Preliminary design work is done at the workbench.
Once they figure out a system, they move to more heavy machinery (e.g. CNC Machine).
Because a lot of commercial products are expensive, RCC tries to make them cheaper by reverse engineering them to make them in-house and affordable.

How is the LIFE program funded?

Bikes are funded through the Children's Rehabilitation Foundation
Federal and provincial government grants are also available.

Does the LIFE program only work on bikes?

In addition to bikes, the LIFE program at RCC customizes a lot of different things like little motorized cars and custom seats.
The LIFE program also runs summer day camps and weekend / after school programs, including adapted yoga, music therapy, cooking clubs, bocce, gardening, and family festivals.
A huge thanks goes out to Carol Kehler, physiotherapist, for arranging this tour!