All of us, right here in Alberta and across the globe are experiencing weeks of social isolation, online schooling, and maybe a little bit of anxiety amidst the many unknowns during this challenging time of the COVID-19 pandemic. We were watching the news on COVID-19 when our 13-year son with a physical disability shrugged and carelessly said, "Oh, mom, what's the fuss? We are used to this." Then, he paused, and smiled, "Except when I'm on my bike!"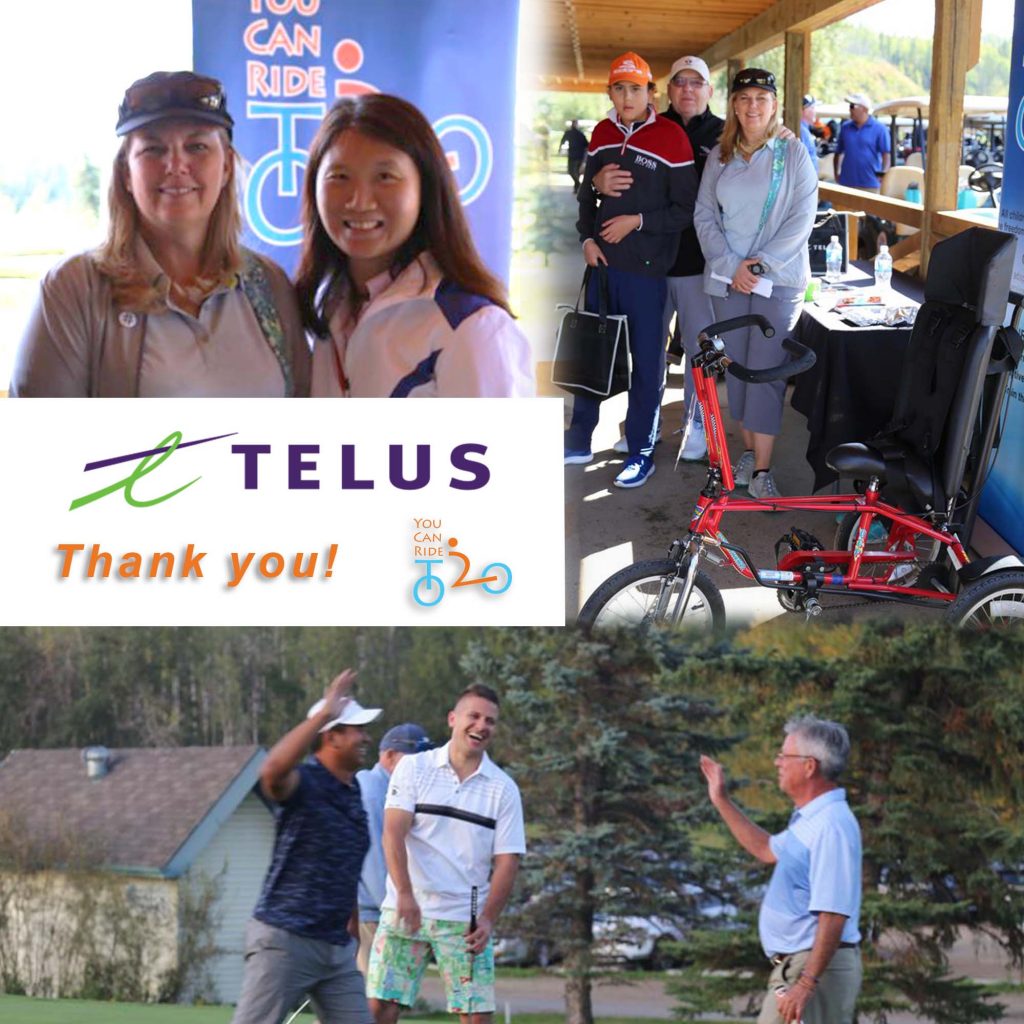 We can't wait to rush out to smell the summer grass and flowers along the river valley, or just around the neighborhood. Imagine smelling the exotic aroma of Tim Horton's Arabian coffee and the heavenly bakery at Duchess, and better still, experiencing the return of our FREEDOM to just do any normal activity we want and with whomever we choose- family, friends or even total strangers! 
Thanks to our local Edmonton Telus Corporation, imagining summer "Freedom" came a little early to 40 of our precious children with disabilities and their families. 100% of funds from the Telus Golf Charity Tournament held in September 2019 went directly to supply bikes to 40 families, and to purchase two additional specialty bikes. The Rifton and Freedom Concepts bikes (worth over $7K combined) will be loaned out to two children with complex medical conditions next week.
Every spring our children anxiously wait for the day they get to bring home the unique specialty bicycles customized to their needs.  Our children and families enjoy the independence that comes with riding their one of a kind adapted bicycle. We couldn't dash the "hope" of this freedom and joy, so we dug our heels in.  While COVID-19 posed a significant challenge, adapting is what we do best.  We adapted to all AHS protocols and found a way for mechanics to modify and build bikes to suit the children's needs, and for parents to pick up the finished products safely. The army of volunteer Occupational and Physical Therapists completed the process with a "virtual" bike fitting to ensure each and every child's bike was set up perfectly for them to safely find their freedom.  
All of us at YCR2 are grateful for Shauna Faraghini who advocated relentlessly for the Telus Golf Charity Tournament to select YCR2 as their fundraising beneficiary. Thank you to Shauna, Lilian Liu, and all the amazing golfers who gave generously; and a special thanks to Telus Management for your dollar for dollar matching of the charity fundraising event. Please wave at our YCR2 children on their adapted bikes around the city. You are the reason for 40 more joyful kids riding bikes on the trails this summer!